This week, I have been guest podcasting!
I was pleased to feature on the Simply Vegan podcast, which is run by Vegan Food and Living – the UK's No.1 vegan consumer media brand. They have great magazine, full of solid info and delicious plant-based recipes. Worth grabbing a copy!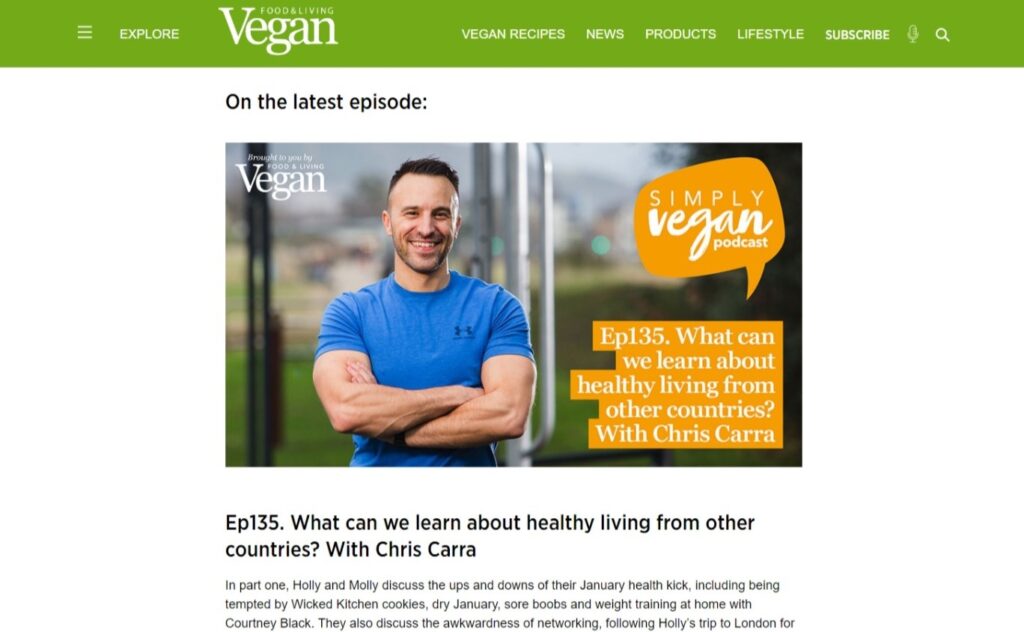 On this episode of their podcast, I spoke with Holly about what we can learn from countries around the world, which is obviously the theme of my own podcast, Planet Health.
We discussed a couple of key habits, I mispronounced some Italian, and then I gave my favourite (but highly ineffective and dangerous, so definitely don't try it) hangover cure, which involves bird sh*t. Urgh.
You can listen to the podcast on all good platforms, just search for Simply Vegan. For convenience, I have embedded the episode below. Enjoy!