This week, I have been guest podcasting on a very respected vegan podcast – Simply Vegan!
You may already know about my own podcast called Planet Health, which explores health and wellbeing traditions from around the world and what we can learn from them.
However, this is the first time I have guest starred on another podcast to talk about health and fitness around the world. Let's explore what happened and share the link!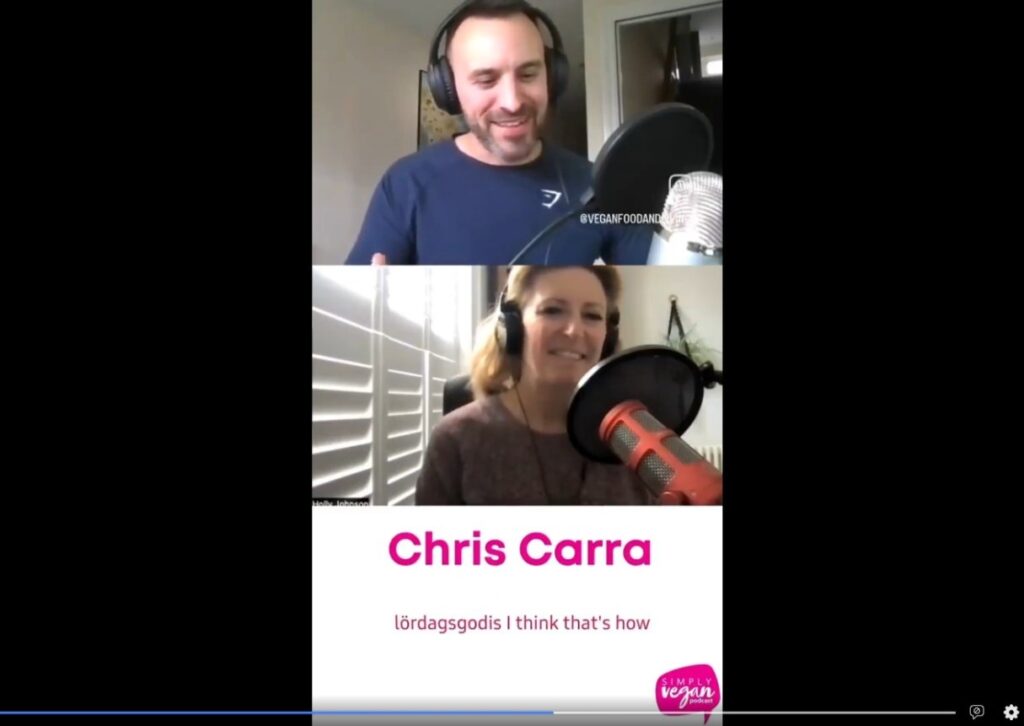 What is the Simply Vegan podcast?
It was a pleasure to be asked to feature on the Simply Vegan podcast, which is run by Vegan Food and Living – the UK's No.1 vegan consumer media brand. They have great magazine! It's full of solid info and delicious plant-based recipes. It's available every month and well worth grabbing a copy!
The podcast is hosted by two friendly hosts, Holly Johnson and Molly Pickering, and is released every Thursday. They always start the podcast with an off-the-cuff discussion about veganism, food, health and other things, then they dive into a special guest interview.
Of course, this is where I came in…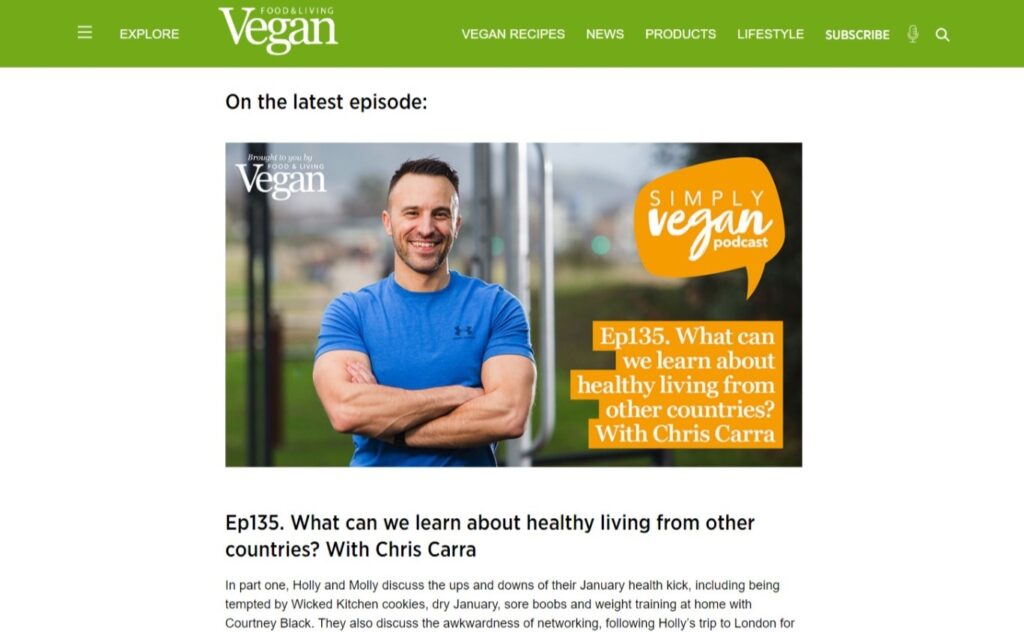 What did you speak about?
On episode 135 (January 2023) of their podcast, I spoke with Holly about what we can learn about health, fitness and wellbeing from countries around the world. Of course, this is the theme of my own Planet Health podcast
We discussed a couple of key habits. For example, eating enough protein and lifting weights, which I always endorse whenever possible! I also mispronounced some Italian and I gave my favourite (but highly ineffective and dangerous, so definitely don't try it…) hangover cure, which involves bird sh*t. Urgh.
Anyway, you can listen to the podcast on all good platforms. Just search for Simply Vegan podcast. (Here's the Spotify link to the episode if you want it).
Thanks for reading!