On Friday, October 3rd my first book, Swansea City's Greatest Games, was successfully launched in Waterstones, Swansea.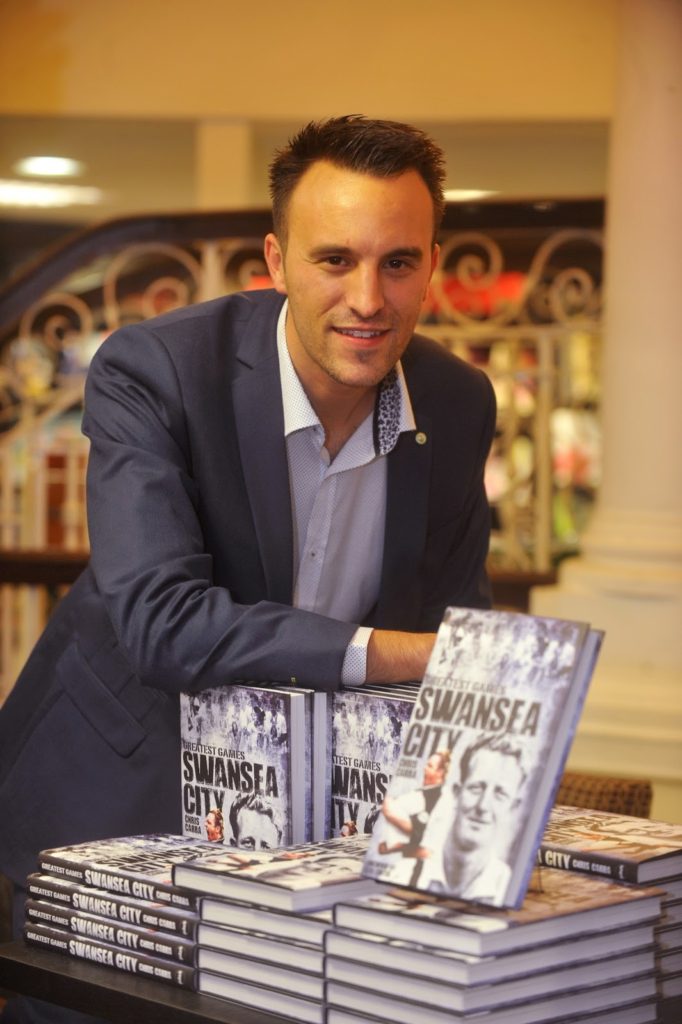 (Picture: South Wales Evening Post)
After some fantastic anecdotes and a wonderful introduction from Swansea City club chaplain Kevin Johns, I took to the stage to read the book's first chapter before talking about the research and writing process, before heading downstairs to sign copies for people.
The night was absolutely brilliant and I thank Kevin Johns, Waterstones and everyone who turned up for making it such a success.
Here are a few photos from the event, taken by various people to hopefully give you a taste of what it was like.
Remember, you can buy your copy from Amazon (or the Kindle version for half-price) or Waterstones (in store and online). If you are currently reading it, please let me know how you are enjoying it. Cheers!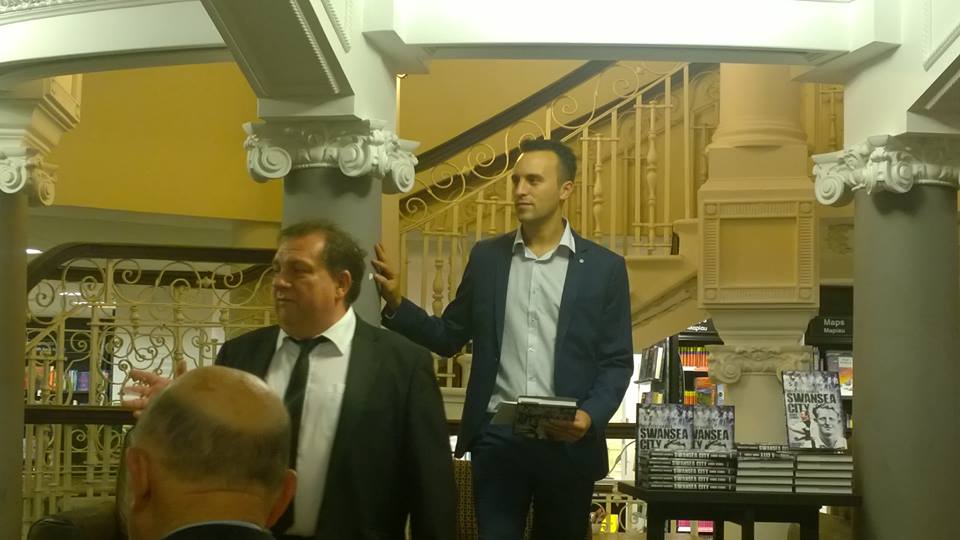 The legendary Kev Johns introducing me (Picture: Becci Thomas)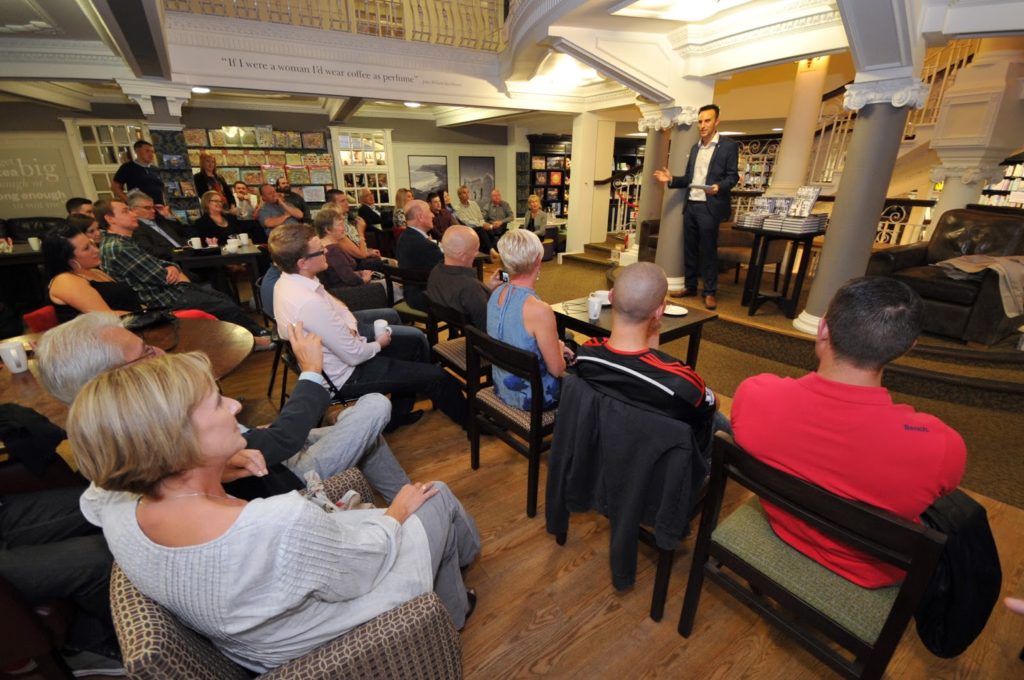 Me giving my speech (and not messing up too much…) (Picture: South Wales Evening Post)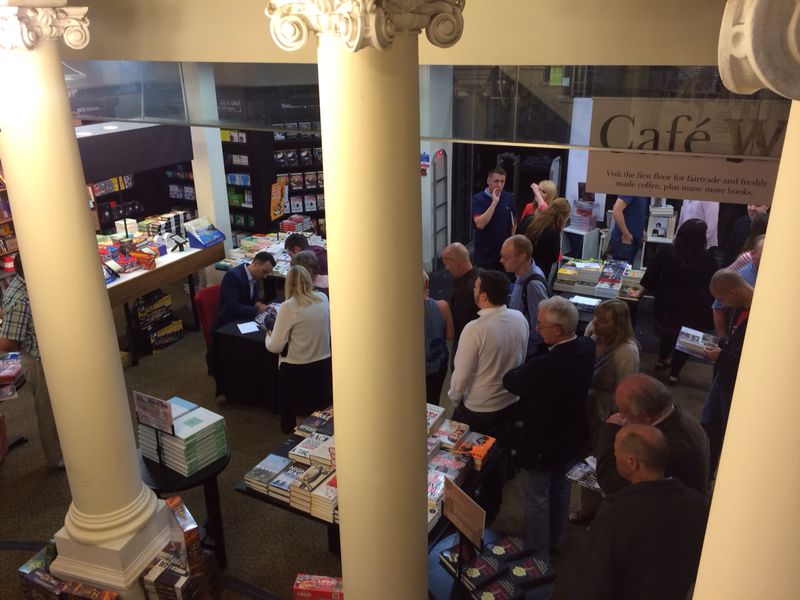 The crowd gather for the signing (Picture: Becci Thomas)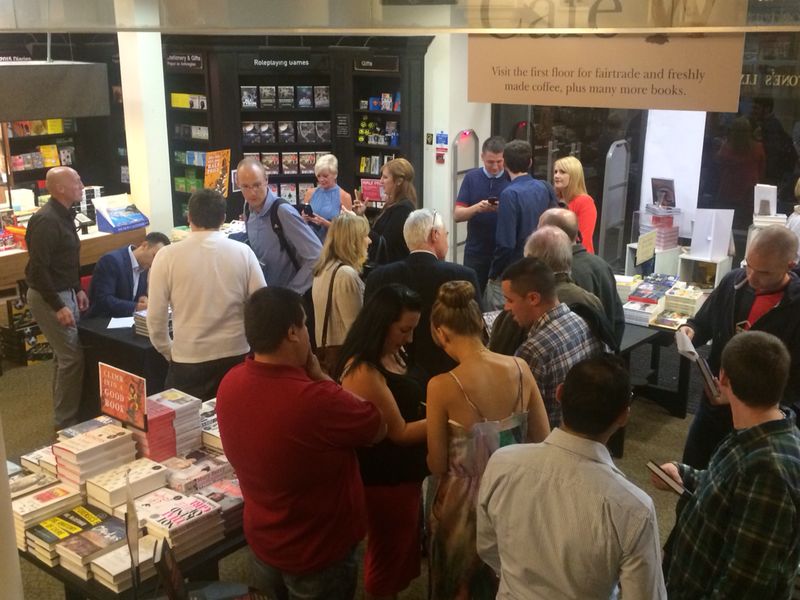 Another of the crowd as my hand began cramping up… (Picture: Becci Thomas)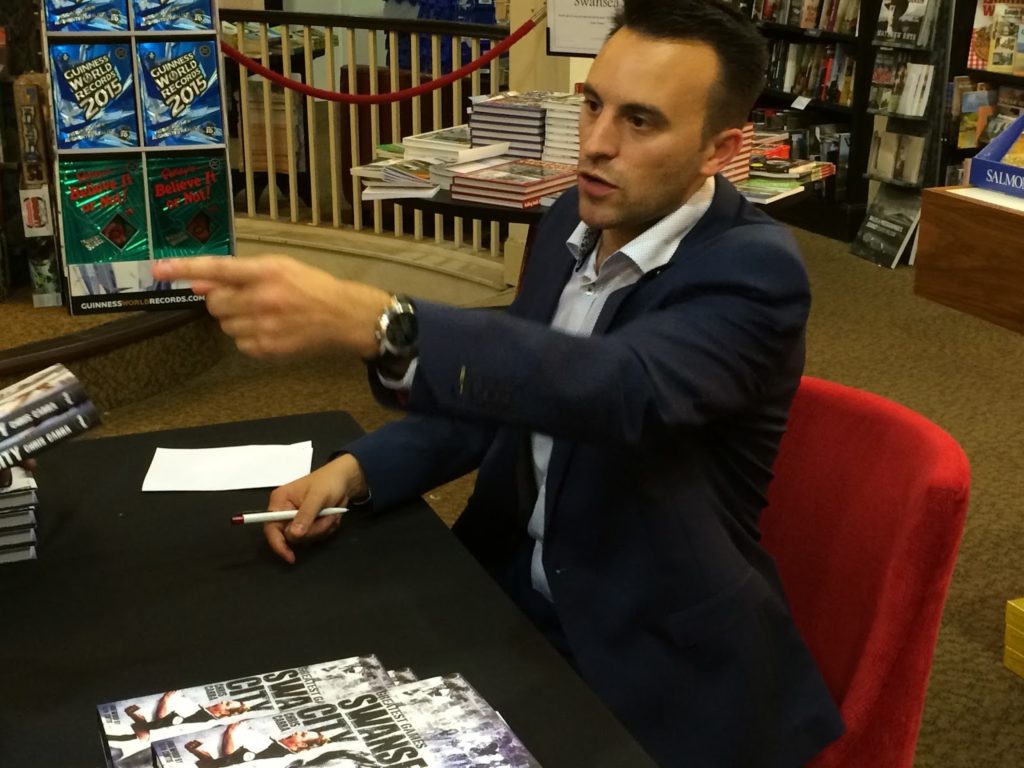 It seems I wanted something over there… (Picture: Becci Thomas)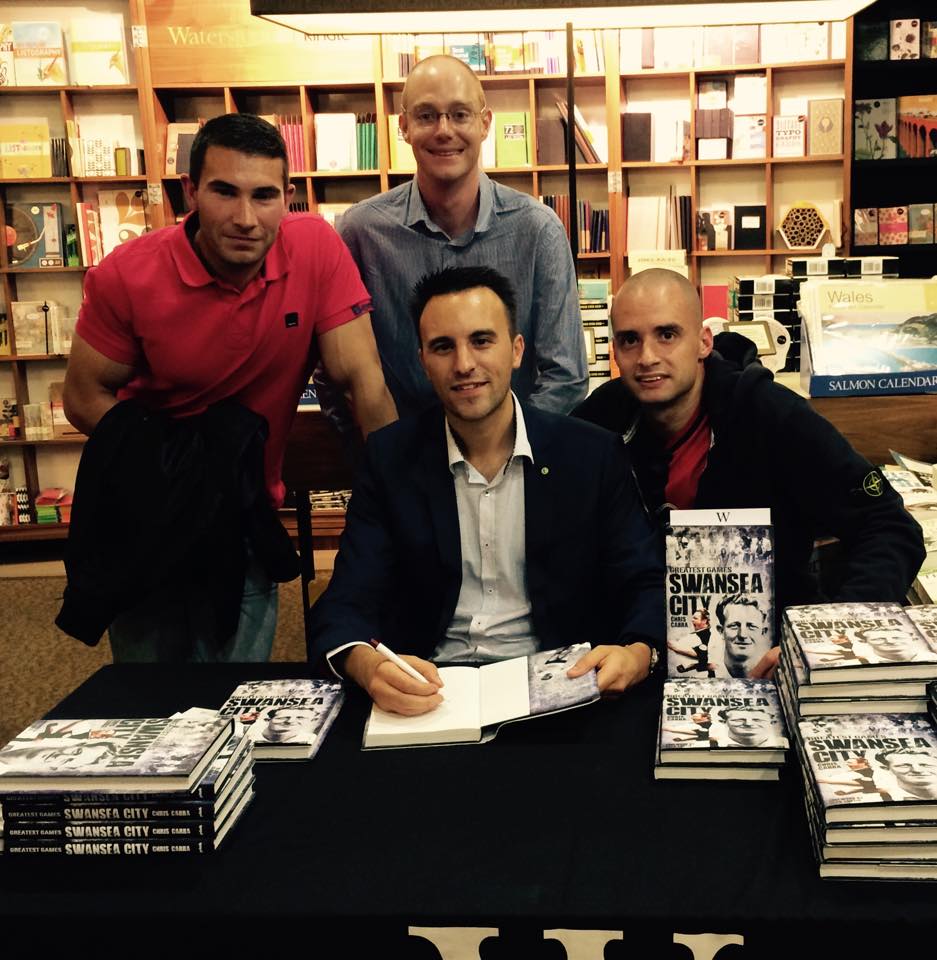 (Picture: Becci Thomas)